Meet Dubatti Two
With its sleek design and extreme usability, it will surely steal your heart. You will fall in love with its stylish appearance and the comfort it has to offer for your child. This awesome stroller is easy to use and very multi-skilled.
I love it!
Discover Dubatti Two
This awesome stroller has many hidden practical functions and most of which can be operated with one hand. While holding your little one, you can fold and unfold single-handed. And did you know that you no longer have to remove the seat if you want to fold your stroller? Both carrycot and seat can be used in high or low position. Together with the adjustable push handle, the stroller is suitable for everyone no matter how tall you are. Come closer and discover the endless possibilities.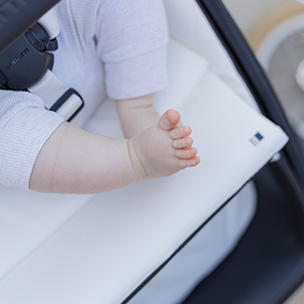 Footrest
Your child will always sit in a comfortable position thanks to the adjustable footrest.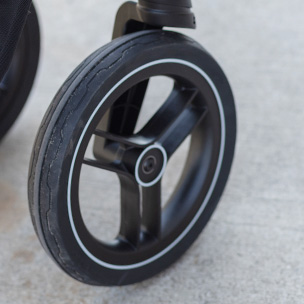 Choose your wheels
Every single wheel has extraordinary suspension. Light wheels or more comfort? It's up to you.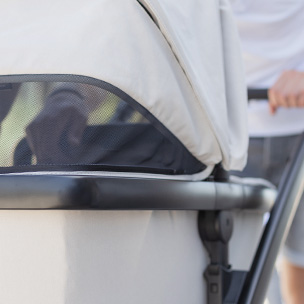 Extendable sun canopy
Sun rays are blocked thanks to the XL sun canopy with integrated ventilation strip.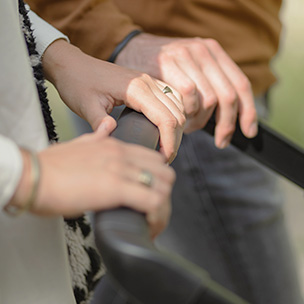 Handlebar
Also a single-handed option. Our handle is easy to adjust in height.