Versatile and stylish
The Dubatti One is a versatile and stylish stroller. It's also comfortable and extremely easy to use – all of which is incorporated in a sleek and stylish design!
Color configurator
Dubatti, wherever you go
The Dubatti is designed to meet the needs of today's parents. The secret of its beauty is hidden behind the combination of the pure simplicity of the frame and its fashionable look. Be seduced by the many choices, the modern look and feel and the comfort and easy use of this stroller. Experience this completely new generation of strollers for yourself!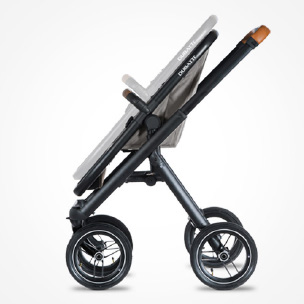 Adjustable height
The carrycot and seat can be secured at two different heights.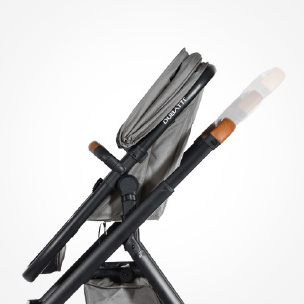 Adjustable handlebar
The handlebar height can be adjusted using just one hand.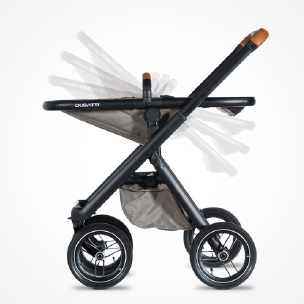 Ergonomic seat
Four position settings for sit upright, recline or sleep.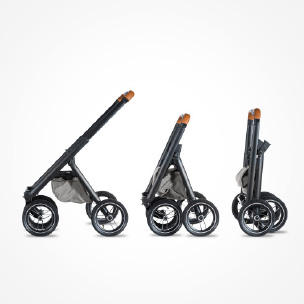 Foldable & compact
The Dubatti One can be easily folded to make it very compact.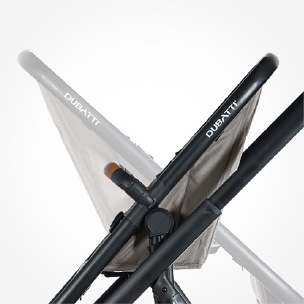 Reversible seat
Your child can either face you or look forward.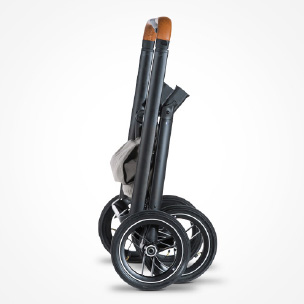 Upright storage
The Dubatti One can be folded so you can store it upright.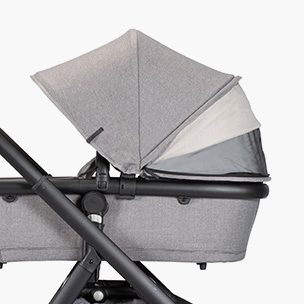 Extendable sun canopy
Keeps your baby safe in all seasons. Protects from sun, rain and wind.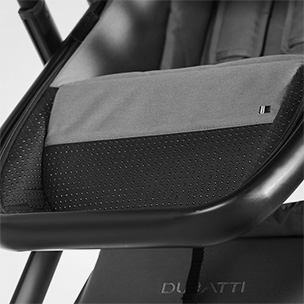 Footrest
Footrest for older kids, lined with a special fabric for extra protection.